Special deals for special people
We know research says it's bad to spoil people, but we just can't help it — we spoil because we care! Look through our latest special offers and see if there's anything that catches your eye. We'd love to treat you to a deal that makes your day.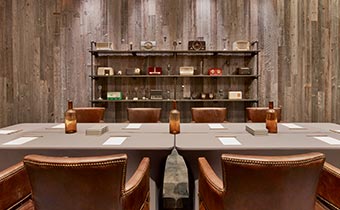 A Different Way to Meet
Collaborate in style with up to 5% off master + perks.
Spend $2,500-$4,999 - 3% off master bill + 1 perks
Spend $5,000-$9,999 - 4% off master bill + 2 perks

Spend $10,000+ - 5% off master bill + 3 perks
Perfectly Placed Events
Seasonal Chef giveaway
Book $5k and get 5% off the master bill
Book $6-12k and get 5% off the master bill + a wine hour reception or 2 VIP upgrades
Book $12k and get all three rewards
Small Groups Made Simple – Save up to 30%
Need only 6-25 guestrooms?
Call Today: 1-877-785-0920.
Small Group Desk Hours of Operation: 8 am – 7:30 pm Eastern Time.