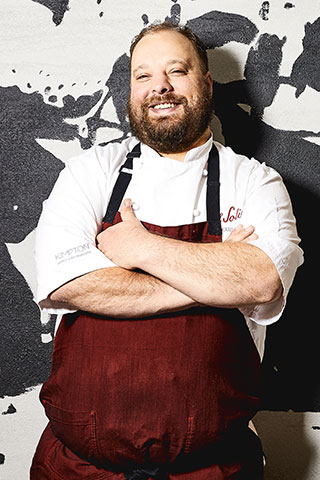 Meet the Chef: Matthew Sigler
After 15 years as a chef, Matthew Sigler's culinary philosophy has crystallized around three principles: use the whole animal, make your pastas by hand, and cook with fire, literally and figuratively.
Sigler learned to cook at his grandmother's skirts while growing up in Nebraska. After a short stint studying economics in Tennessee, he realized that his true calling was the kitchen, so he headed to San Francisco to enroll at Le Cordon Bleu College of College of Culinary Arts. Since then, Matthew's resume has grown to include positions at some of the Bay Area's most respected restaurants, including Quince, Foreign Cinema and Flour + Water, where he rose through the ranks while cultivating his pasta- and salumi-making skills.
Sigler took a sabbatical in 2014 to cook his way through Colombia and Italy before landing in Portland, where he worked as executive chef at Renata before joining the Kimpton family in 2018.