Your Home Base for PNW Adventure
Portland offers the best of Pacific Northwest living. You'll find sophisticated urban hotspots peddling great microbrews, excellent coffee and work by local artisans – all within minutes of moody, expansive PNW landscapes.
You can get lost on winding trails of Portland's Washington Park and delight your tail-wagging, four-legged friends with fresh air and forest smells. Farther afield, you can fill your days with bigger discoveries. The sea air on your face in a small coastal town. Meandering trails through the vast Columbia River Gorge Scenic Area. Take your skis up to Mt. Hood National Forest, then head back to the hotel to sip craft cocktails among discerning tastemakers.
Whether you're looking for a brisk morning jog or a sublime nature encounter, you'll find your Portland outdoor adventure when you step outside the Kimpton Hotel Vintage Portland – the home base for visitors who want to live their best outdoorsy and indoorsy lives.
Portland Hikes & Exploration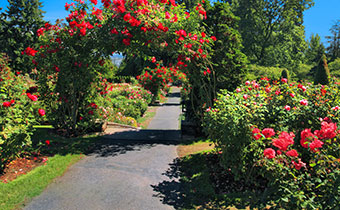 Portland's Washington Park houses a dazzling variety of outdoor experiences in itself. Stop to smell 10,000 roses in the International Rose Test Garden overlooking the city, get lost in the Japanese Garden, test your archery skills and more.
Drive Time: 7 minutes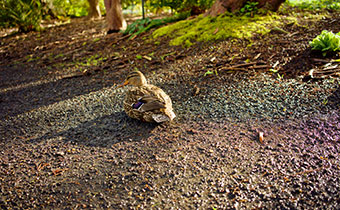 Explore four miles of trails maintained by the Audubon Society of Portland. Dotted with resting spots and composed of short, easy trails, this is a great spot to stop if you're traveling with kids or just want a brief jaunt into nature.
Drive Time: 14 minutes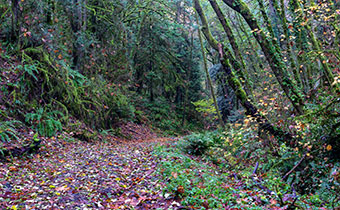 Lush with foliage, Marquam Nature Park is an oasis of green space on the outskirts of the city. The park includes a portion of the Marquam Trail, which weaves 40 miles between Willamette Park and Washington Park – but you can also hop on for a 6.3-mile loop hike.
Drive Time: 8 minutes
Outdoor Experiences Worth the Drive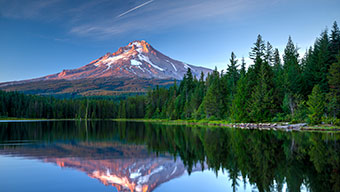 Year-round recreation awaits at Mt. Hood National Forest – from quick trail walks to mountain climbing adventures. When Northwest locals ask if you saw Mt. Hood on your trip, you can let them know you did more than glimpse the peak from the city.
Drive Time: 45 minutes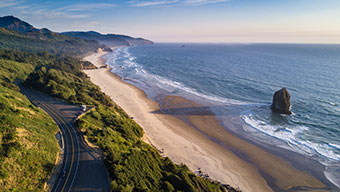 Oregon Coast
Offering everything from the iconic Haystack Rock at Cannon Beach to nostalgic arcade games in Lincoln City, the Oregon Coast is beloved by locals for a reason. Make a day trip to see the ocean – and maybe even a whale or two.
Drive Time: 2 hours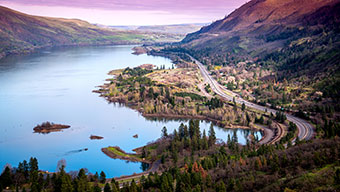 Over 80 miles long and up to 4,000 feet deep, the Columbia River Gorge National Scenic Area is your destination if you truly want to immerse yourself in outdoor adventure near Portland. Catch wildflower and river views and spy Cascade peaks – and make it back to town for dinner.
Drive Time: 45 minutes