Your soiree your way
Get your groove on, get your drink on, get your party on — whatever you have to get on, we can pull it off. An epic birthday party, a gorgeous gala dinner, an engagement party that engages guests, a wedding that wows, a fundraiser that actually raises funds … all this and more could be yours. Our 5,000 square feet of event space embodies the urban, edgy place we call home and includes eight flexible venues that can effortlessly accommodate up to 110 guests for a seated event with a dance floor or 200 guests for a reception. Equal to the energetic PDX-styled atmosphere is the sumptuous Italian-inspired cuisine from adjacent Il Solito. Guests will leave happy; you'll leave with a reputation as the host or hostess with the mostest.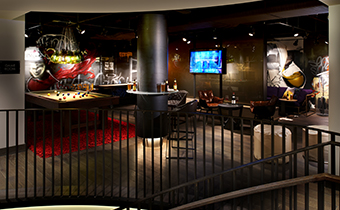 Game Lounge
It doesn't have to be all business all the time. Blow off some steam in our game lounge, where 9 to 5 means nine minutes to sink the five-ball or nine rounds to outrace five other video game players.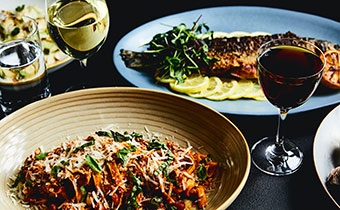 Food + Drink
What's a social event without sustenance? We'll keep the food and drink flowing.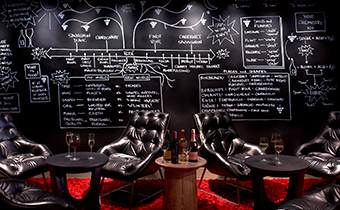 Promotions
Offering sweet deals is one of our favorite things to do (along with drinking wine, of course). Check in to see what's currently on tap.